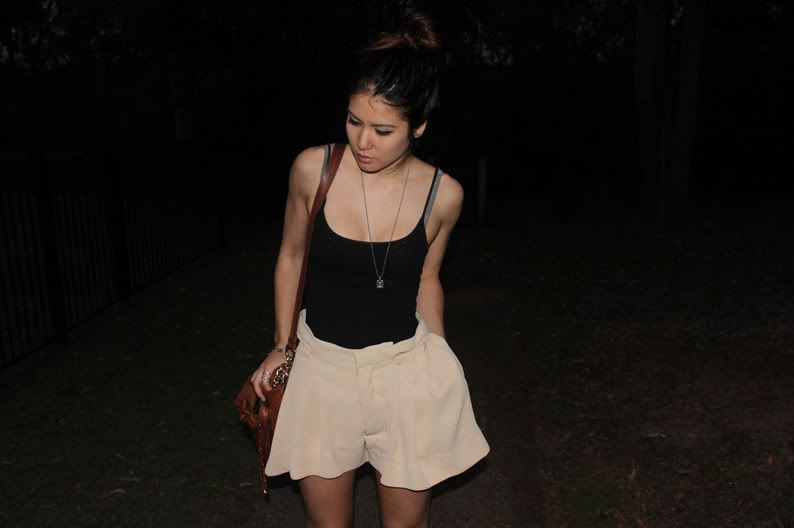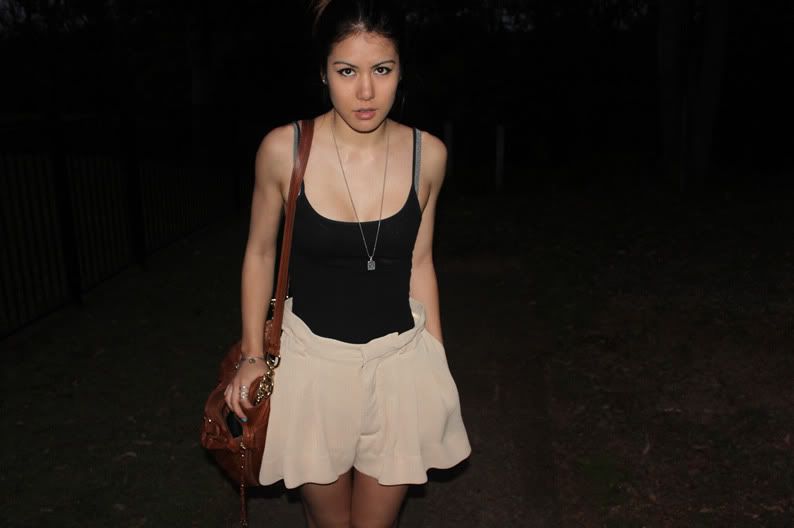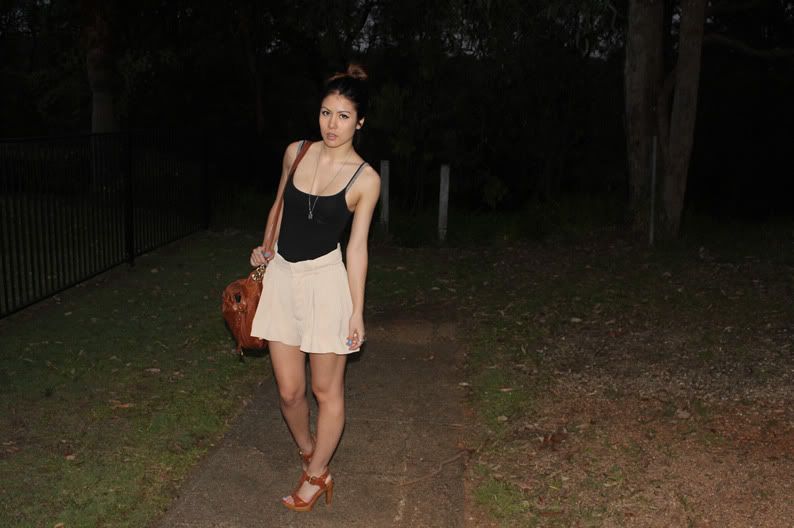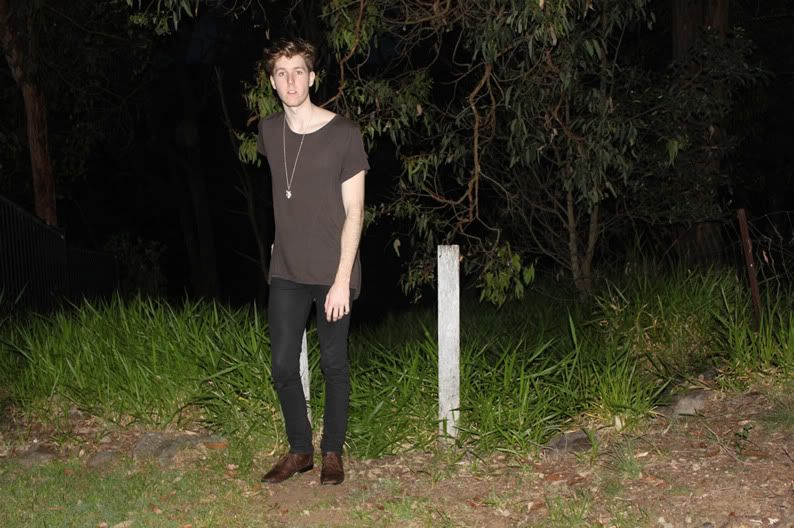 Me- Ellery shorts, Natasha heels, Topshop bag, Ksubi pendant, plain singlet
Elliot- Ksubi shirt, Friedrich Gray jeans, Chronicles of Never shoes, Stolen Girlfriends Club necklace

Really happy that I finally own a pair of draped shorts which I got on sale even though they are new season (whaat?). Also really happy that my boy let me upload a photo of himself because he is really camera shy :$ I don't know why, but my arm muscles are quite defined, making me look like a man in singlets. Took a while to get some good photos LOL. Hooray for the weekend!!!!