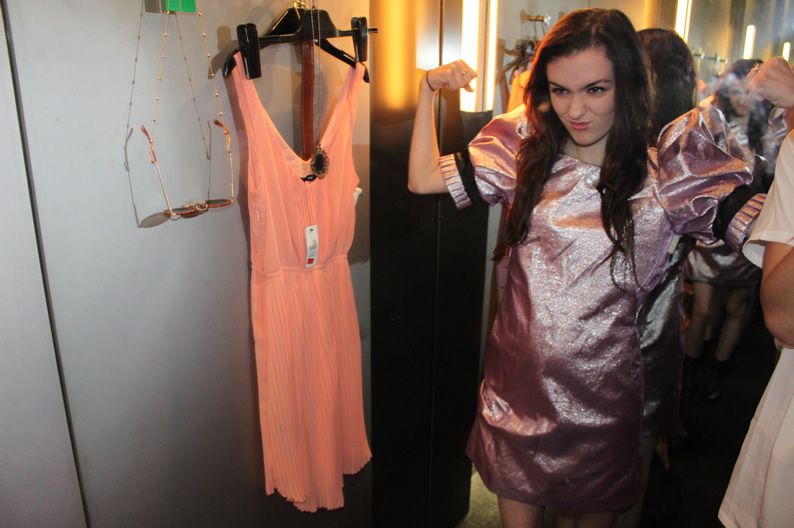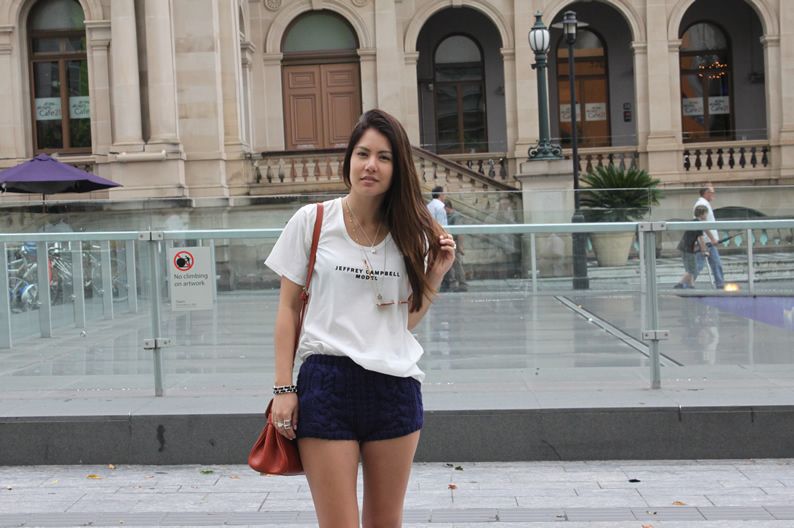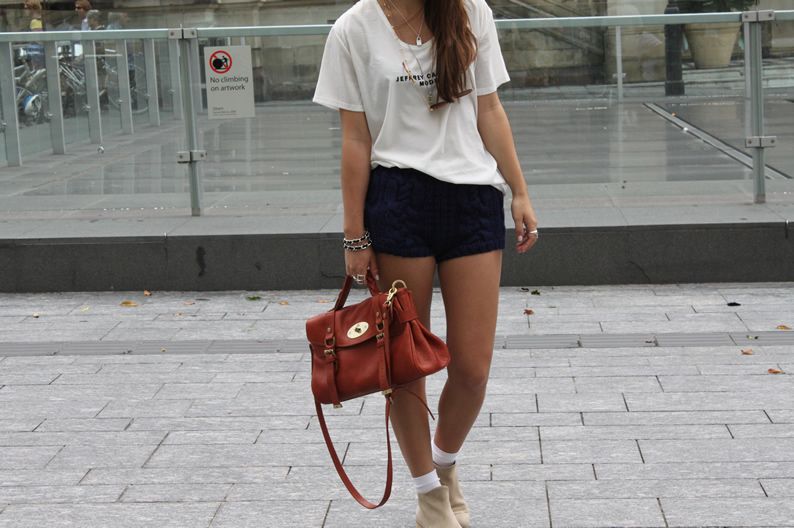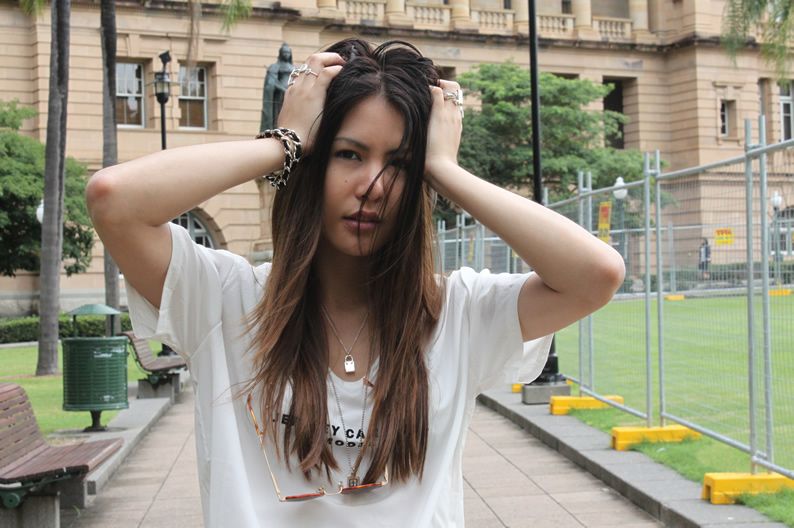 (Jeffrey Campbell model tee, Stolen Girlfriends Club cable knit shorts, Beau Coop boots, Mulberry Alexa bag, CC Skye bracelet, Vtg Giorgio Armani sunglasses)

Catch ups and shopping with my friend Amelia yesterday. Her skin is like porcelain

♥ hahaha.

Couldn't help but try on a hideous dress we found in Sportsgirl. I rarely shop there, we were just super bored waiting for my bf and his friend to turn up. I usually like Konstantina Mittas' designs but what was she thinking? My parcel from urbanoutfitters finally arrived with my cable knit shorts in them and another dress. The shorts are a size too small, but I *just* manage to get them over my bootay. With Meels I also bought new shorts and a cool sheer top, all on sale of course!

I was also approached by email from some online store about doing a promotional giveaway/private reader coupon sale. The email wasn't personalised at all and since none of you dress like grandmas, I politely declined.