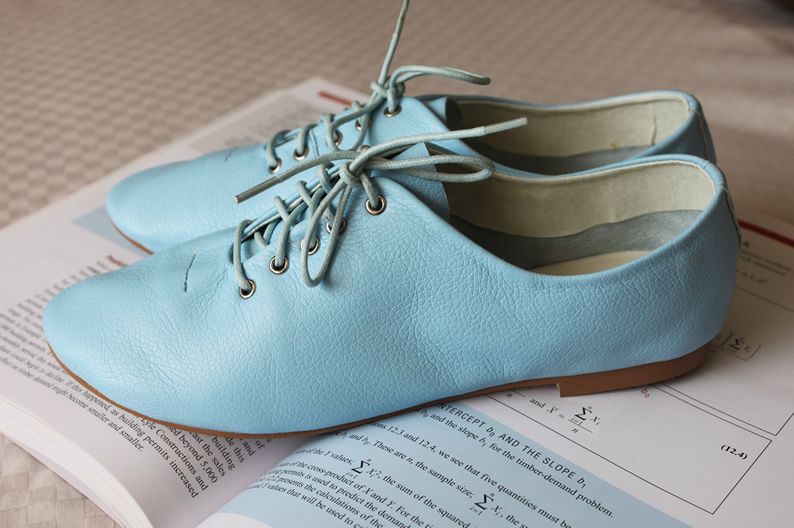 (Atseoul casual oxford basic loafer in sky blue)

I finally own a pair of oxford style shoes or shoes that aren't black in general. Hoorah. They were pretty cheap so I hope they don't fall apart.

Also I want to share this with you. It is the 'Five Most Common Regrets' written by a nurse working in palliative care. Reading this made me realise that sometimes you must break out of your everyday routine to discover happiness. She would ask her patients who were close to death, if they had any regrets. She found some common themes..

1. I wish I had the courage to live a life true to myself, not the life others expected of me.

2. I wish I didn't work so hard.

3. I wish I had the courage to express my feelings.

4. I wish I had stayed in touch with my friends.

5. I wish I had let myself be happier.

Read the article here. Do it.