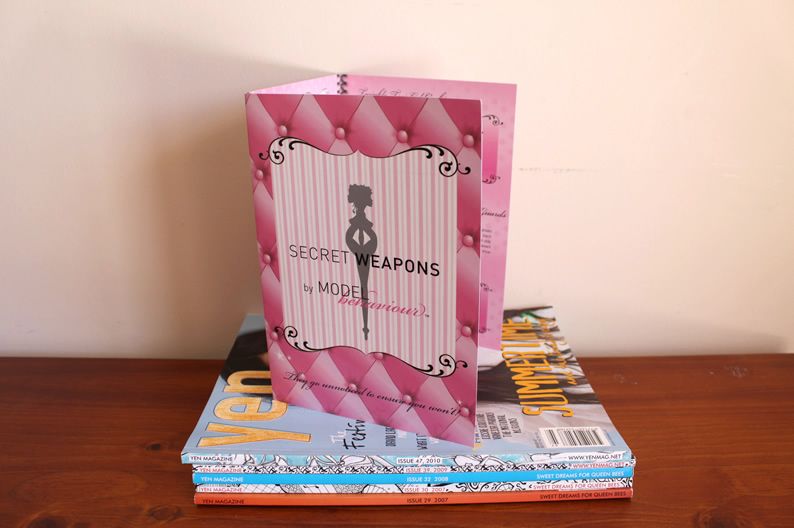 Ladies, it is my pleasure to introduce you to my new, favourite fashion accessories range- Secret Weapons. It's Australian owned too :) They generously sent me pretty much all of their products to review and from this, I can say that the packing and the quality of the items are impeccable.

Also, their products are actually useful. My two favourite picks are the 'Nudi Bra' because I've wanted a backless bra for ages to wear with bodysuits/low cut dresses etc., and their Heel Guards.



You know those sky blue oxfords I just bought? (Refer to like 3 posts down) Well... it was like wearing a hard, steel wire on the back of your foot. Slapped on those heel guards though and now they are wearable. The gel cushions have a good coverage area as they are very thick and long so they'll actually protect the blistered-prone part of the heel.

For my AWESOME readers, use the code

'opinion slave'

at the checkout to

receive 25% off

ALL products

until the end of the month. (They do ship internationally!)

Click here to browse their store.

PS- On a completely unrelated note, I just scored some YSL lipstick for less than $20! Win!