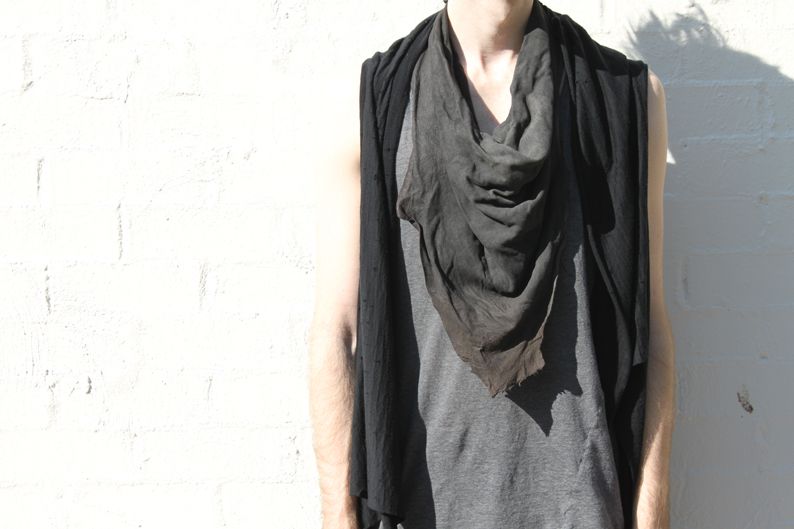 (
Chronicles of Never singlet
, Friedrich Gray long vest, Song for the Mute leather scarf, Chronicles of Never jeans, UniQLO socks,
Andrew McDonald
shoes)
A fashion post for da boiz featuring my boi xxxx (title from Josh Pyke)

PS- my followers widget keeps disappearing. HURRY UP AND FIX THIS GOOGLE. To follow me on Google Connect click here.