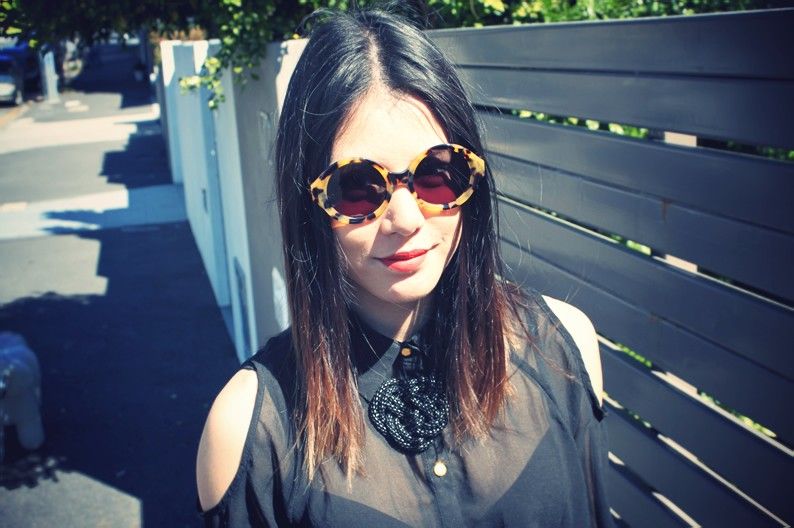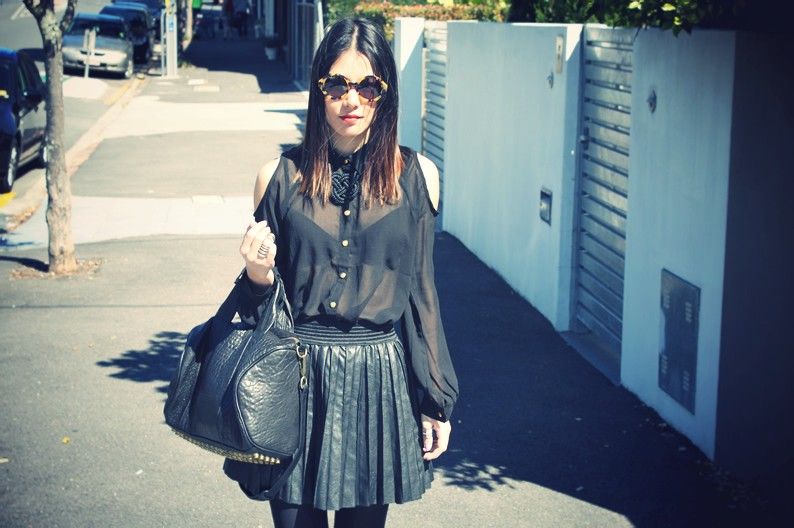 (
Karen Walker number six sunglasses
, Lovisa necklace, unbranded shirt and
leather skirt
,
Alexander Wang rocco
,
Pamela Love rings
, MAC lipstick)
"I can't believe that every day and every night;
Is getting better with you out of my life;
It's like I flicked a switch and now I'm feeling good;
No way to stop it now you wish that you could."


- Calvin Harris ft. Kelis - Bounce



Nothing like getting a new haircut and sunglasses. The change of chopping off 6 inches of hair is somewhat liberating. And sorry for the lack of outfit posts- my final semester of uni is hectic!