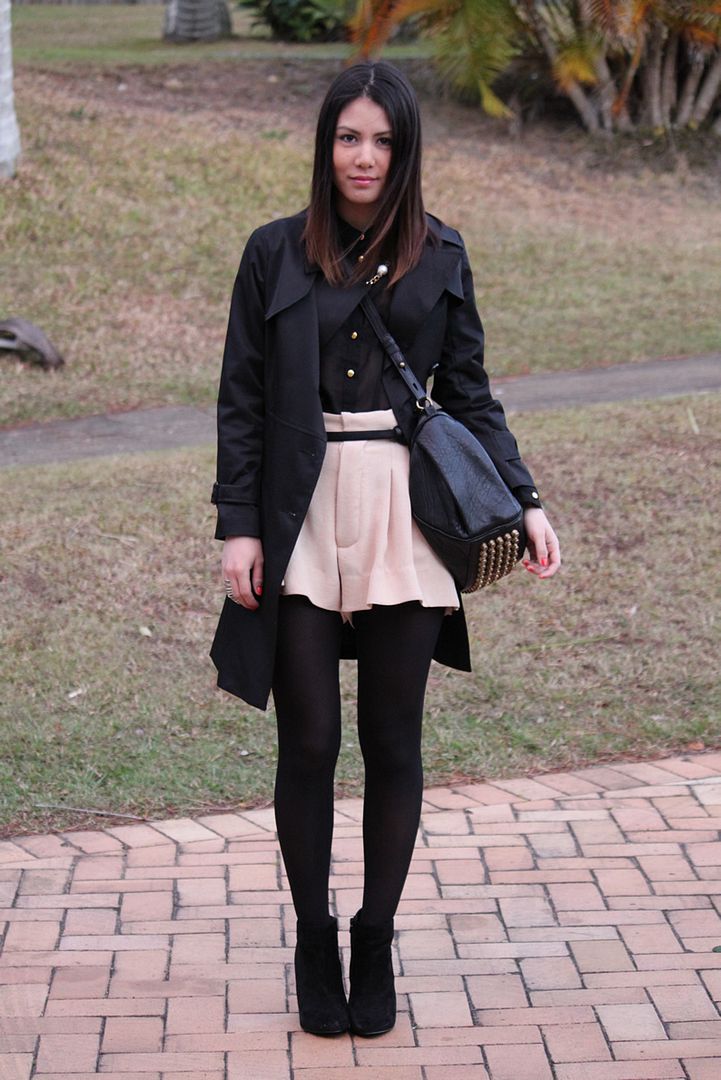 (unbranded collared shirt, Karen Walker necklace, Ellery shorts,
ASOS booties
,
Pamela Love rings
, UniQLO belt,
Alexander Wang bag
, trench from Shanghai)
What I wore to my last day at MBFF. The event actually ends on Friday the 26th of August, but I only had tickets from Saturday to Monday (20-22nd). It was a great experience, and I will definitely be going again next year! Stay tuned for my last MBFF post- Monday's 6:30pm Group Show...