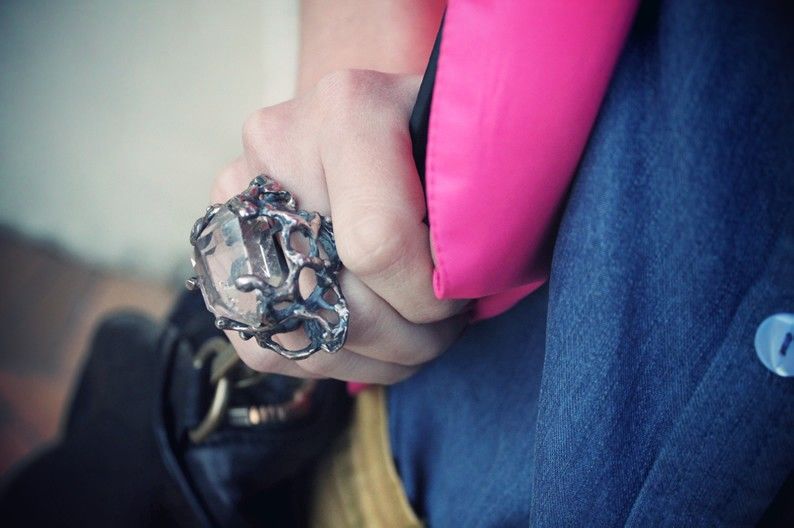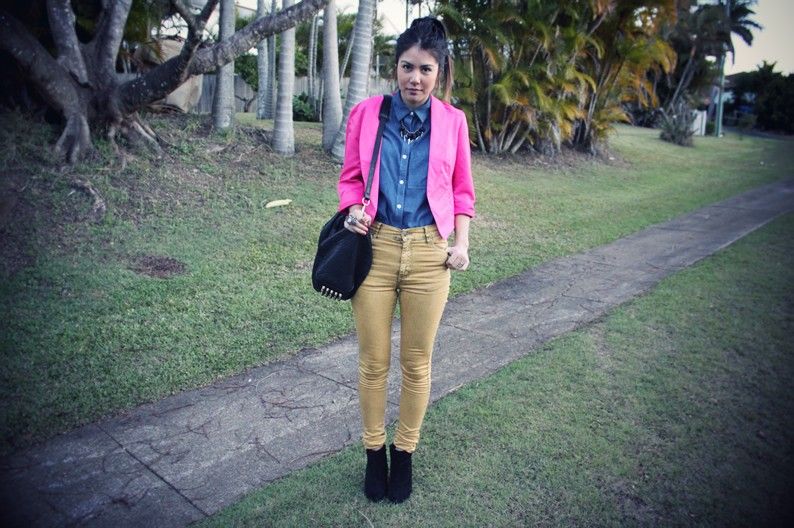 (sister's Cotton On blazer, Sosume shirt, gifted necklace from Beginning Boutique, Maniamania & Pamela Love rings, Alexander Wang bag, Cheap Monday jeans, ASOS booties)
I was really inspired by Nicole's colour blocking from her NZFW escapades that I attempted some colour blocking of my own. I can safely say that I have never worn an outfit like this before. I'm immediately drawn to anything black.. it's just what I'm comfortable in, but I guess today I tried something out of my comfort zone. Personally, I'm not even sure if I'm a fan of it. I've got to stop posting in this shirt! Woops. These are pretty much the only coloured clothing items that I own hahaha. How fail. Probably a good excuse to go shopping, even though I just did some damage on this new Maniamania immortals ring that I'm obsessed with.

Also I'm in Week 8 of uni atm (there are 13 weeks per semester) and I have 4 major assignments + 1 exam to do in the next 3 weeks, so posting may be quite limited for a while, sorry!