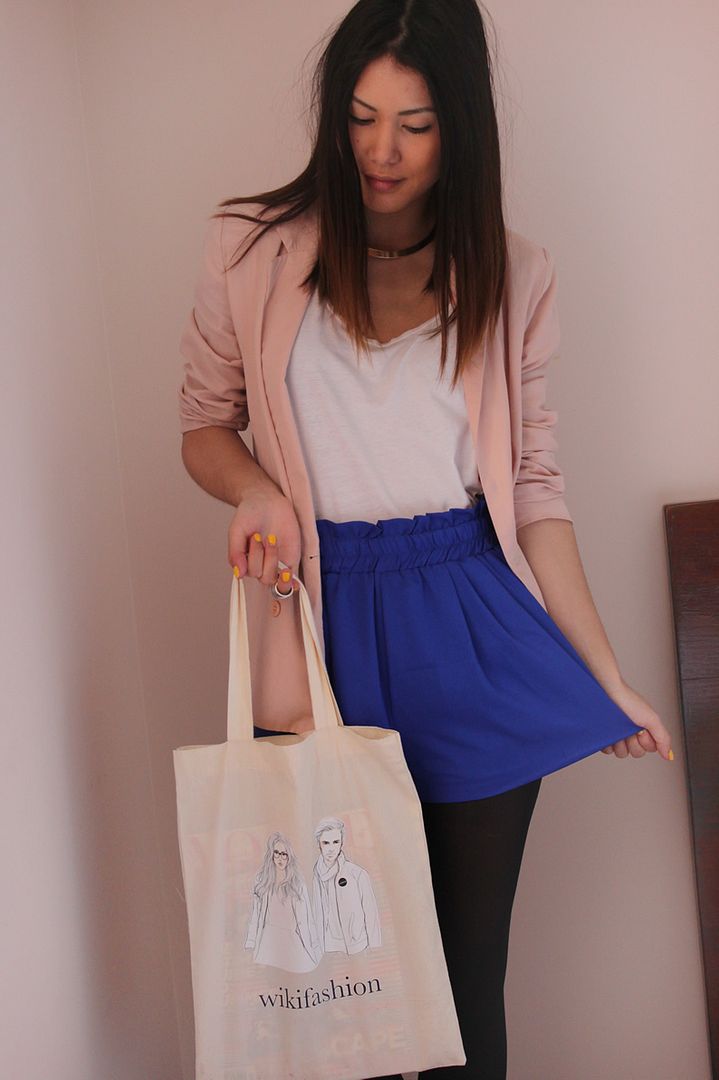 (Something Else by Natalie Wood blazer, Cheap Monday white tee, Romwe shorts, Lovisa necklace, Wikifashion tote, Pamela Love rings)

"Sometimes you just have to erase the messages, delete the numbers and move on. You don't have to forget who that person was to you, you just have to accept that they aren't that person anymore."

That quote has given me the courage to delete 2 years worth of inbox messages/memories from my phone that I had been holding on to. At least now it won't lag for 10 seconds every time I press a button. People change and accepting it is hard, but life is too short to be an emo! Leave them behind!

On another note, so glad to have scored this blazer and matching shorts from PitbullMansion for 50% off the *sale* price, winning!