It is my pleasure to introduce to you a brand new and upcoming Australian online store that you may not know about - www.threadbare.co.
Think of it as on par with Mycatwalk... It stocks the best of Australian and international labels such as After The Apple, Ellery, Josh Goot, Fernando Frisoni, House of Harlow and Rachel Ruddick.
To celebrate its opening, T h r e a db a r e have teamed up with moi to giveaway this
Gala curious gold vanita's ring
. This beautiful ring is 24ct gold-plated and features a bone like 'curious' structure.. I seriously want to keep it for myself.. *cries* It's so sick!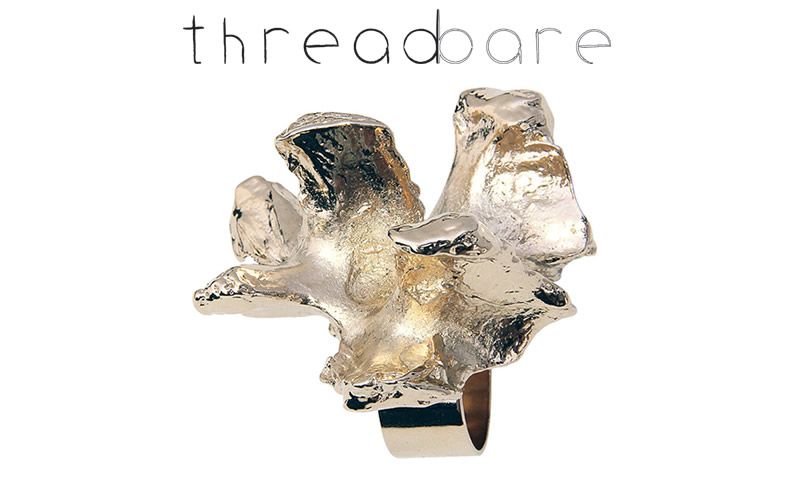 To enter just follow these 3 steps:
1. Like
threadbare.co
on Facebook
2. Like
opinionslave
on Facebook
3.
Comment on Threadbare's wall saying 'Opinionslave referred me!'

(If you don't have Facebook and want to enter, then like us both on Twitter: @threadbare_co & @opinionslave)
Leave a comment below if you've entered... the giveaway will run until the end of the month.. GOOD LUCK!