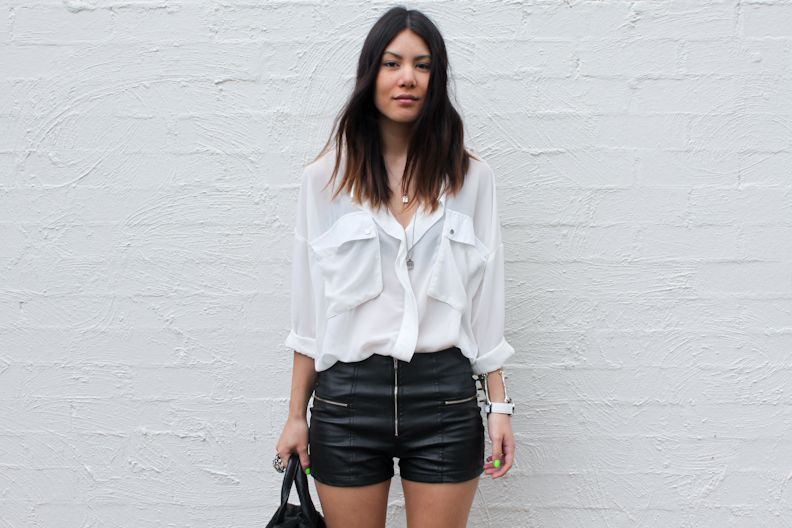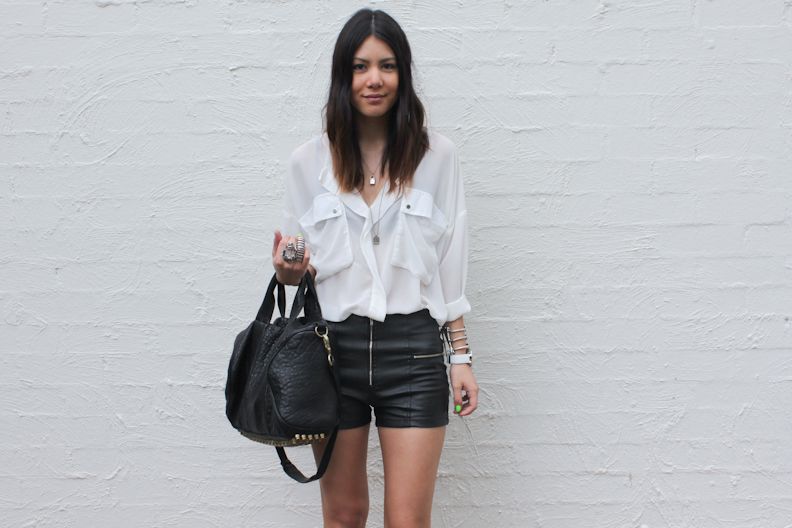 Wearing: Romwe shirt,
Goodnight Macaroon shorts
, Senso boots,
Alexander Wang bag
, Low Luv cuff from
Threadbare
,
ASOS watch
,
Maniamania
&
Pamela Love
rings
I'm absolutely in love with my new glitter boots which I got on sale at Solestruck (now sold out sorry!). I wore them shopping today and even though my feet fell off after 3 hours of walking around, I had people stopping me asking about them and giving compliments. You should've seen my face.. so awkward baha.
On the topic of Glitter though, I just have to
unfortunately highlight the unprofessionalism of UK's Glitter Magazine
who literally CC'd me into an internal staff email bad mouthing me because of some (honest) interview answers (to some very poorly formed questions) that I had written about blogging. I asked to not be contacted anymore by the company, yet they continued to email me. I guess in the business of blogging, there is definitely good and bad. It's not like anyone knew about the magazine anyway.