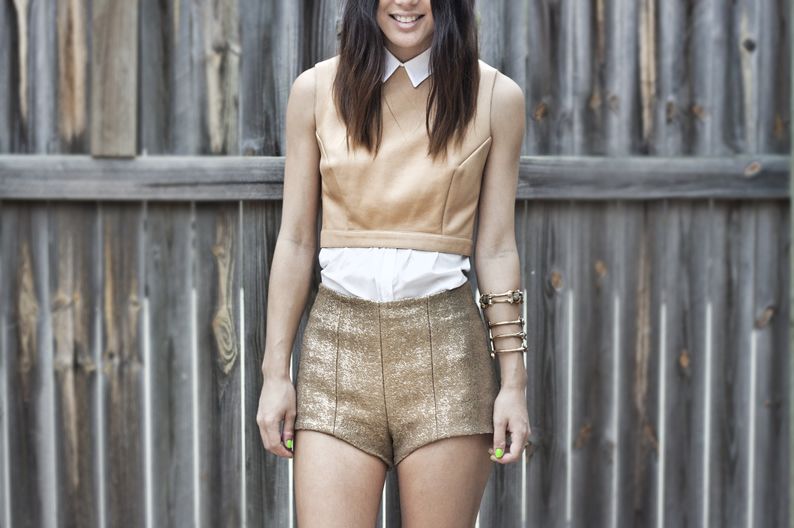 Photos taken by ZoeAnnalise Photographs.
Wearing: Ellery leather backless shell top, Josh Goot sleeveless shirt, Ellery bonboniere shorties, Low Luv triple bone cuff (gold), Low Luv bone and pyrite bangle - shop the look now at
www.threadbare.co
These are the first set of photos from my shoot with
Threadbare
. I hope you all have a fantastic Christmas :) It astounds me of the support I get on this blog so I just want to thank you, my readers; I truly appreciate every single one of you.
PS- I need a tan.