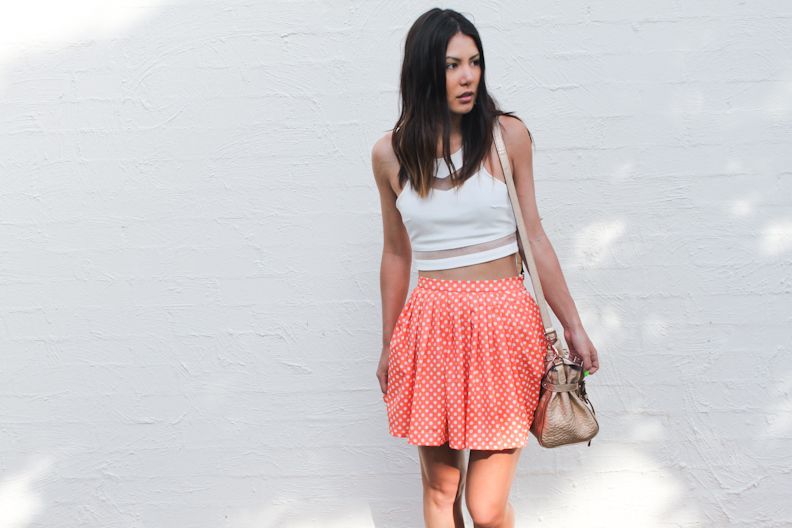 Wearing: Paper Heart skirt,
Mulberry bag
& Paper Heart crop top from
Beginning Boutique
I don't wear a lot of fitted crop tops because a) I find that they always fit awkwardly and b) they make me look like I'm a teeny bopper going to a festival - but this one from
Beginning Boutique
is so simple and chic. Instant love. It looks so good with high waisted pants too; can't wait to show you guys.