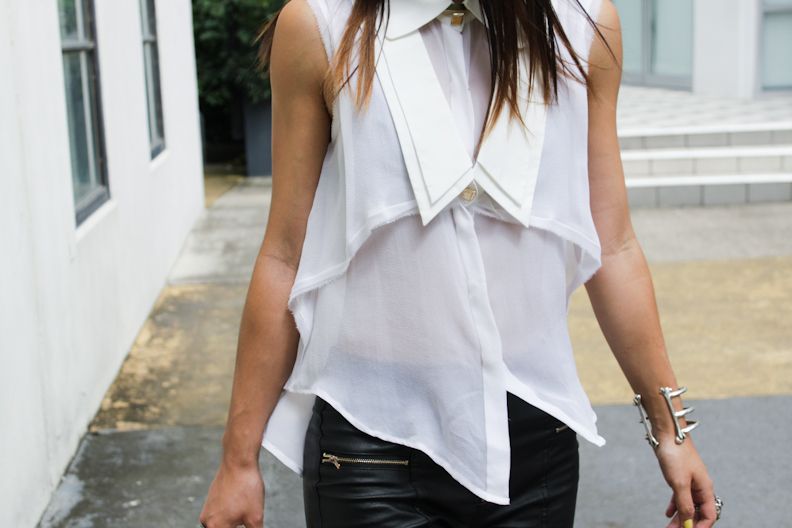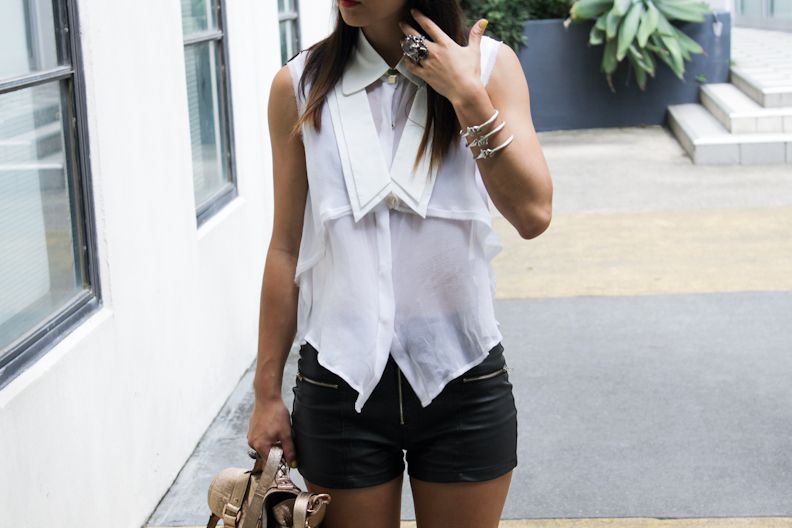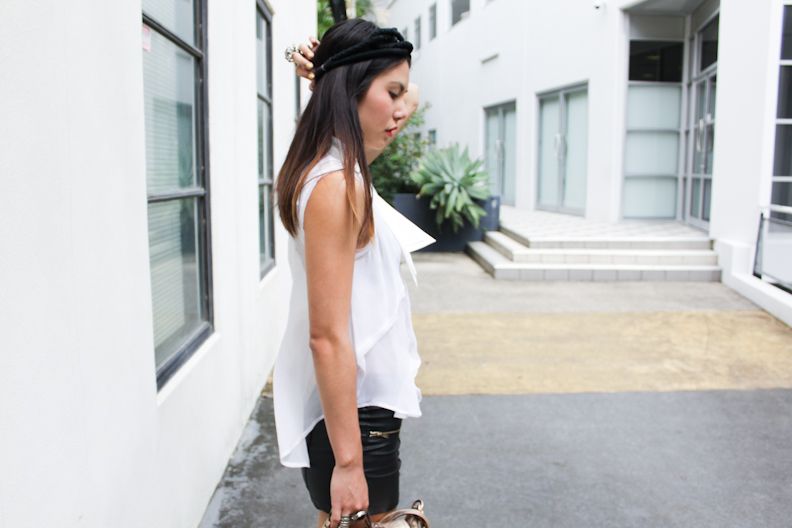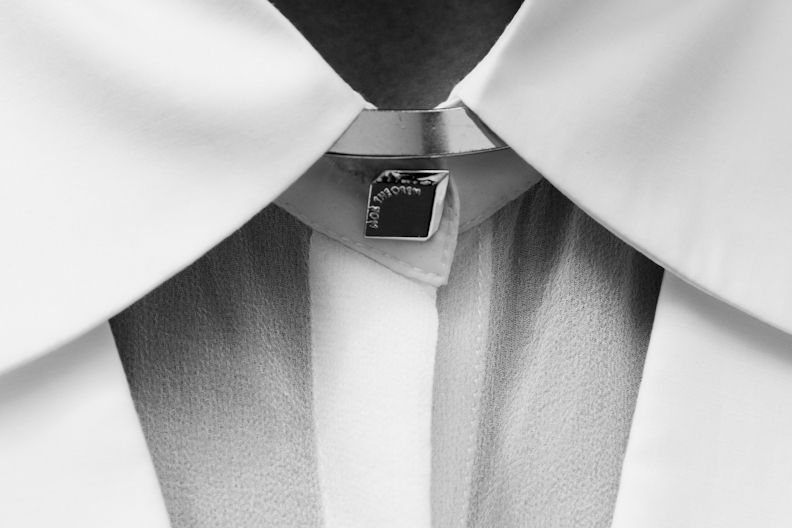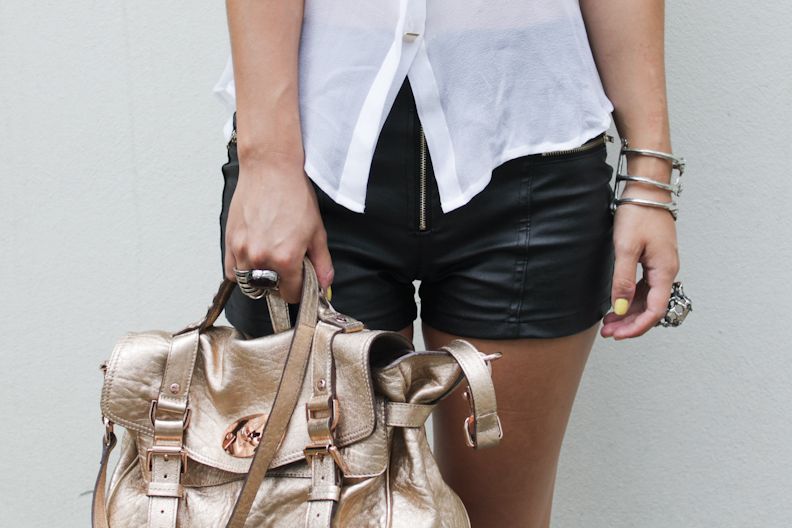 Wearing: Mok Theorem double collar top,
Goodnight Macaroon
leather shorts,
Low Luv bone cuff
,
Mulberry alexa
, Gail Sorronda headpiece,
Maniamania immortals ring
,
YSL arty ring
,
Pamela Love double cage ring
, Lovisa necklace and Steve Madden flats.
I'm a big fan of collared shirts and clean cuts which is why I was instantly drawn to this top when it was hanging on the clothes rack. The gold button detailing also won me over, but I'll have to be suuper careful as the material is extremely delicate *>_<* Winter is approaching and I'm hoping to use this as a layering piece under some nice jackets or even some sweaters.