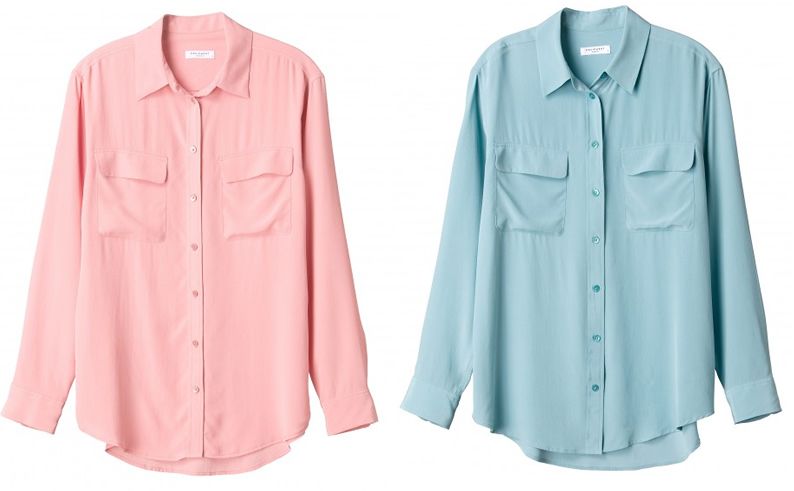 A random thought that popped into my head late one night:

As daily fashion consumers we are always asking- "How much?"

Correct pricing is a huge determinant on a brand's success. I give you the example of the brand, Equipment. They specialise in blouses, tunics and shirtdresses in which their designs are rather plain and simple. You could get the same thing from a variety of different department stores for about 75% cheaper (with reasonable quality), but what I'm saying is due to Equipment's premium pricing strategy, shoppers are now perceiving the brand as the new 'IT' label for button-up blouses. To help this along, Equipment have gone so far to include the words 'Signature Blouse' in their product titles to truly cement the brand's desire to be your staple wardrobe piece. I'm sorry but marketing fascinates me.

I've seen a few posts on Harper & Harley's blog now about these blouses and I've even included one on my wishlist once before, but really... it's just a blouse with a ridiculous price tag on it.

I'm yet to own an Equipment piece and I'm sure the quality is luxurious, but I still can't justify spending $200-$250 on a simple blouse. And yes I can afford it, but I would much rather buy the same thing at Topshop or H&M for $50.

What about you?