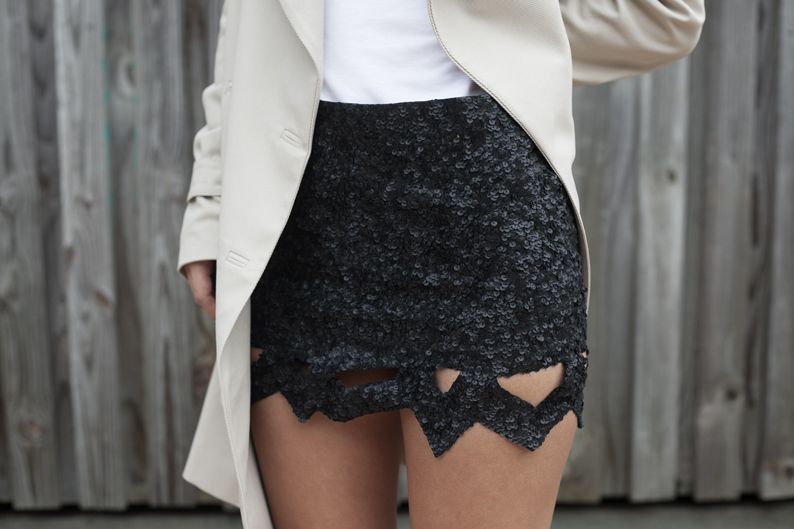 Wearing:
Fernando Frisoni t-shirt
,
Aje cut out skirt
,
Ellery trench coat
and Jeffrey Campbell litas
I've saved my favourite outfit until last. This warm trench coat is the perfect throw over essential to complete any summery t-shirt + skirt/shorts combo. All you need is one piece. Investing in key pieces rather than buying tonnes of cheap 'on trend' crap is what I believe in. A big thank you to Fiona and Teresa for having me in their showroom yet again! Also to Ben for managing to take some photos of me not laughing like a fool.
Photos by
Ben Robinson
.