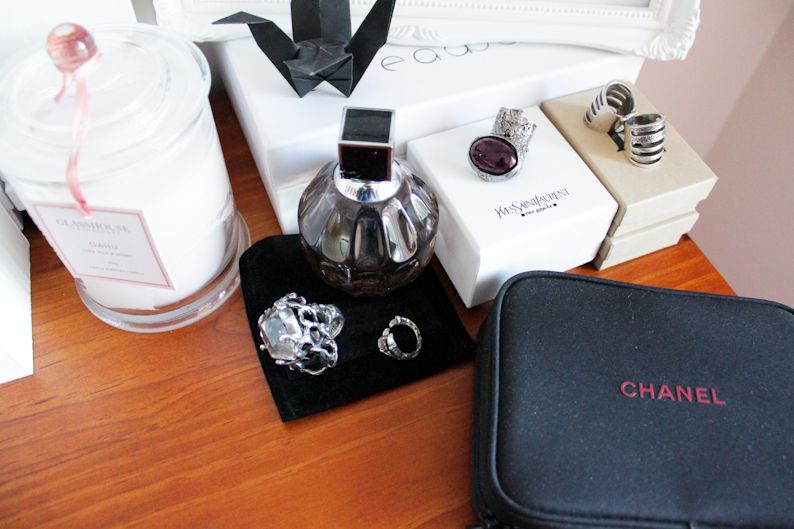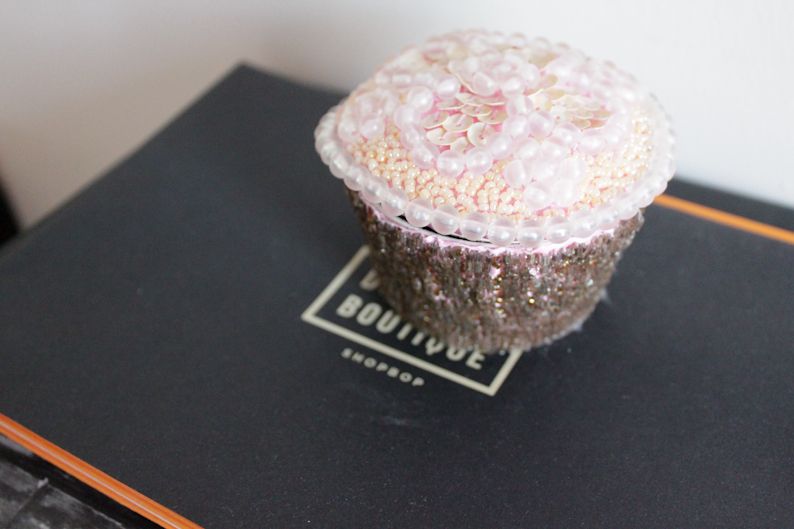 I find this anatomical heart candle from Beginning Boutique

really intriguing for some reason.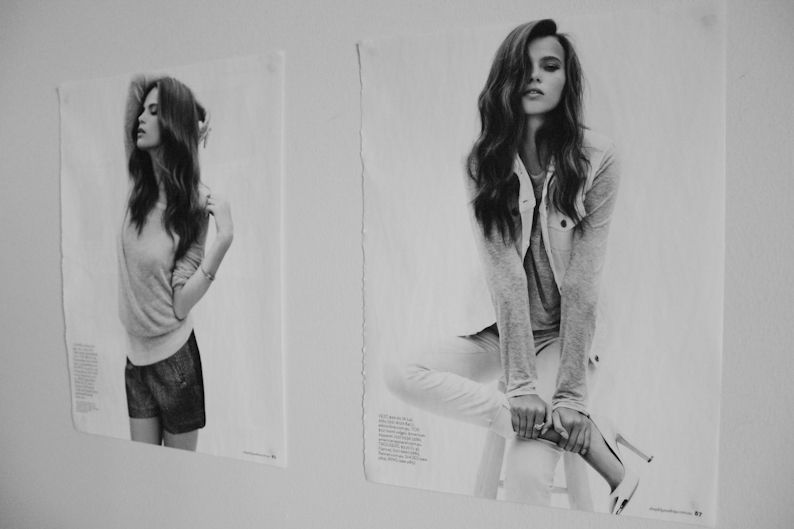 1. New beauty setup of what used to be a row of novels and a fan. The magazine editorials are substituting for a future mirror at the moment.
2. My favourite rings from Pamela Love, Maniamania and YSL and a Chanel brush set which was a gift.
3. Various Shopbop receipts (obsessed with that store) and a cupcake jewellery holder.
4. Acne accessory hanging on my Beginning Boutique anatomical heart candle.
5. My three most worn necklaces by Ksubi, Pamela Love and Tiffany & Co with other assorted jewellery.
6. One of my favourite editorials from Shop Til You Drop.