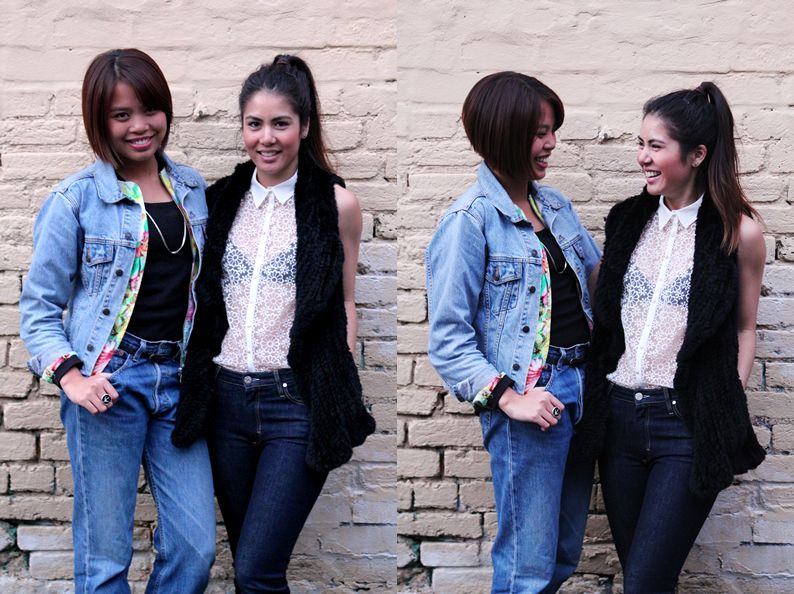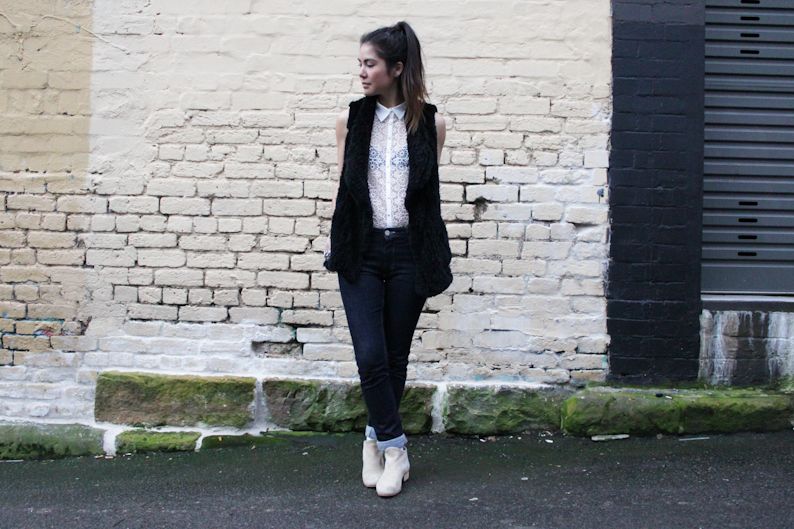 Wearing:
Dissh top
, Acne jeans, Sass & Bide bralet, Watson x Watson fur vest and Beau Coops boots.
Last Friday I was lucky enough to be flown down to Sydney for a work anniversary party along with an internal awards night which only lasted the one day, so I extended my trip and spent the rest of the weekend exploring and shopping in Sydney. On Saturday, I finally met Lauren from
Your Only Black Swan
who is the loveliest girl ever and is now my new bff. Also had the pleasure of meeting Darren from
Boy Moments
whom I clicked with straight away too. They took me to Incu, Zara,
Désordre
(a store I've wanted to visit for ages) and then Guylian Chocolate Cafe after dinner at The Winery. I can't believe Sydney has multiple Guylian and Lindt cafes when Brisbane has nothing! Anyways, that's all we had time for because I met up with them in the late afternoon after a huge night out as you can imagine... It was like the movie 'The Hangover' crazy - as in a call was made to head office the next morning to see if a co-worker was trapped in the fire escape as she never made it back to the hotel we were staying at.
On Sunday before my flight home I explored Paddington and surprisingly didn't even buy anything. I would've bought an Ellery t-shirt but just couldn't justify spending $110 on a plain t-shirt. Not so much about the price, but the fact that I have like 20 t-shirts. More outfit snaps coming.

Photos by Lauren Hernandez.