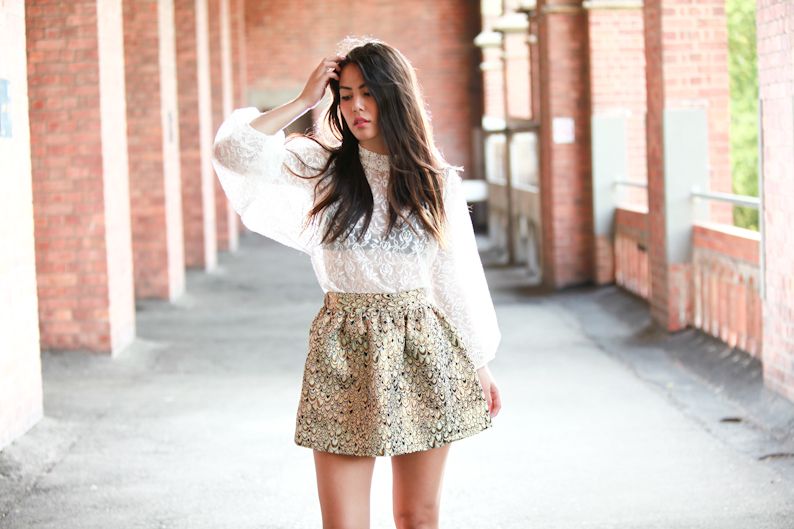 Wearing: Lace top and Peacock high waist skirt
And this is the last look (finally!) for the shoot I did with Blink Fashion Boutique. Back to my regular posts now. There's a little giveaway coming up which I can't wait to share with you guys :)!

Photo by Timothy Sun.